Ankle boots are super hot right now, it has virtually become a wardrobe essential.
My personal favorite is black-leather ankle boots, I love how versatile they are at pairing with the rest of your outfit. But boots made from leathers of different colors or even made from a different material like suede can be really great too, depending on the rest of your outfit.
Another thing I like about wearing boots is that the added inches of height help boost your confidence.
Anyway, this list is dedicated for you ankle boots enthusiasts out there. There are 31 outfits in list, each of them is unique in their own ways, so be sure to check out all 31 of them! Enjoy.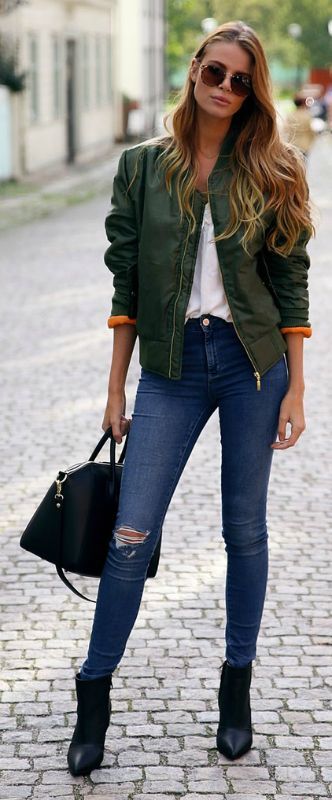 Right off the bat, we have this really cool outfit that combines some of the hottest fashion elements nowadays: ankle boots (it looks like a slightly taller variant, but it looks ankle to me), bomber jacket (she's rocking it) , and skin-tight jeans.