Fashion Meets Function: Embracing the Elegance of Tom Ford Eyewear
The purpose of eyeglasses when they're first invented were for vision corrective purposes. But now, modernity has ushered in a new era for eyewear fashion. You don't have to sacrifice fashion for functionality. You can have both at the same time.
These days, people seek different types of glasses for different occasions, even those with a vision disorder. Unlike in the past, those of us with less than perfect vision are no longerstuck with just the same type of glasses because modern eyewear fashion has made it easy to attach their prescription lenses to glasses of their fashion choice and style.
In the world of fashion eyewear, there are brands that specialize in just about any design philosophy and price range. Among then, the Tom Ford brand stands tall given its exceptional styles, unique frames, and colors. This quality brand focuses on every detail involved in the craftsmanship of its eyewear.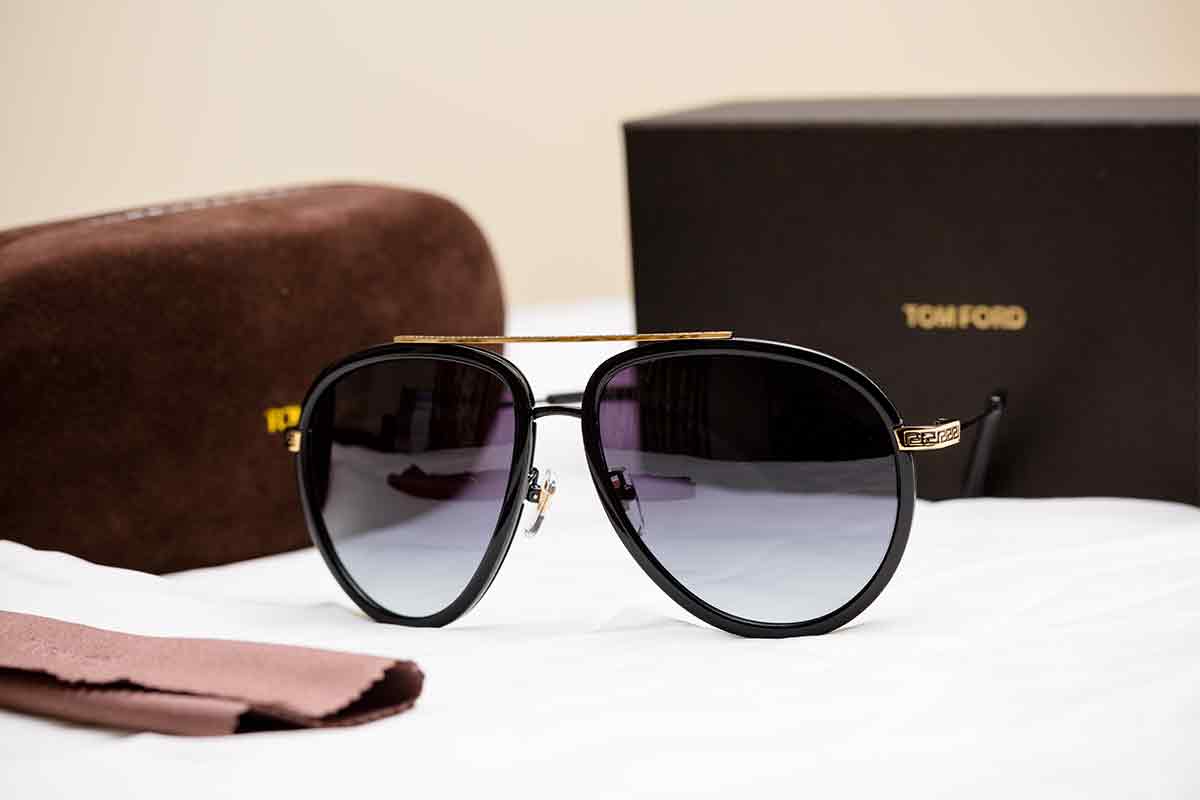 TOM FORD'S SIGNATURE STYLE
The materials used in the design and craftsmanship of Tom Ford's glasses are high-quality. Some of common materials the brand uses, such as metal, nylon-based plastic, and acetate are quality-controlled. Unlike many other eyewear brands on the market, it offers eyeglasses that are more durable given its wear-resistant feature.
Tom Ford has set a benchmark in the eyewear industry and it is regarded as one of the brands that offer top-notch luxury and comfort. Whether you are looking for eyeglasses for casual outings, august occasions or sporting activities, the Tom Ford brand is home to all these types of glasses. You can find stylish Tom Ford glasses at CoolFrames. This brand is home to unisex, men and women eyewear.
FUNCTIONALITY AND TECHNOLOGY
The Tom Ford eyewear brand blends functionality with fashion in a perfect way. This ensures those with vision problems don't lose on the front of fashion. Tom Ford has the perfect vision solutions.
One of its remarkable vision solutions is the Blue Block Optical glasses. This helps in reducing the visual health risk of being exposed to blue light emitted by laptops, phones, and TVs. So, if you are a freelancer, office worker or some other kind of digital worker, these glasses are ideal for you.
Tom Ford even offers prescription lenses for sunglasses. So, if you want lenses for anti-ultraviolet rays, you can attach them to your sunglasses. Fashion and function aren't mutual exclusive and one isn't sacrificed for the other.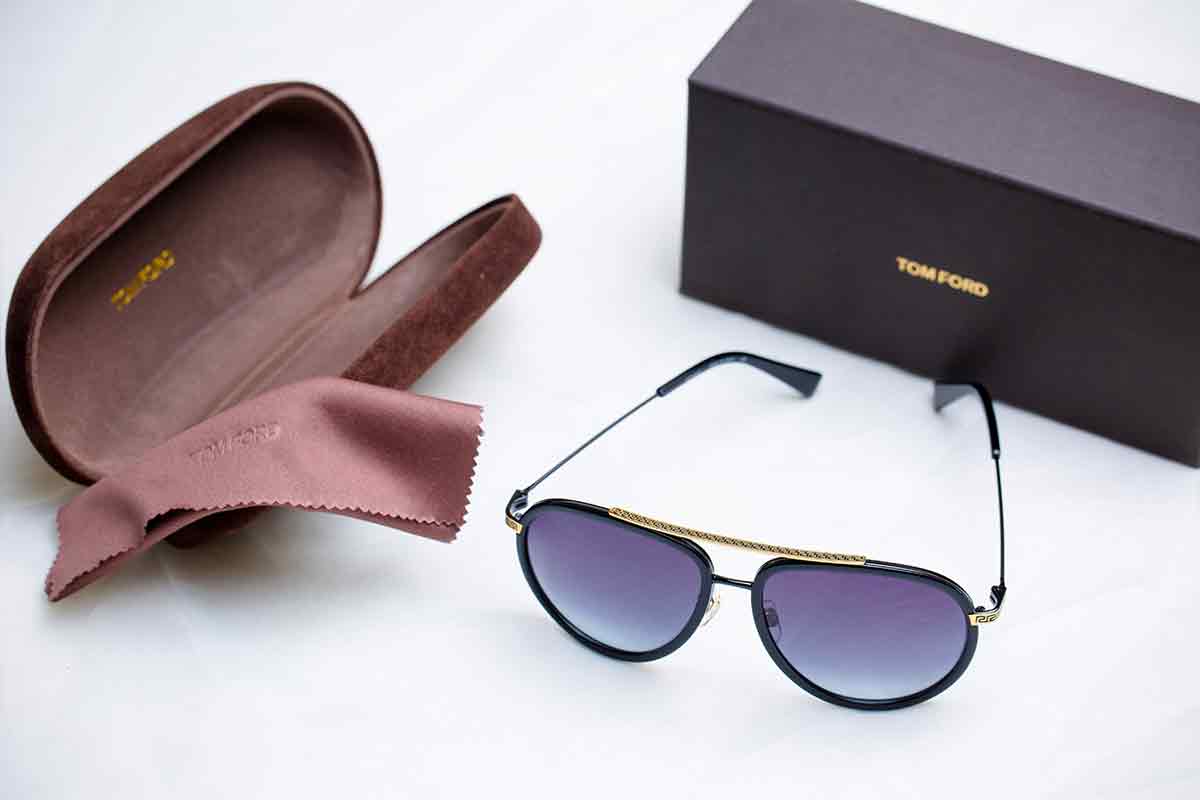 CELEBRITY ENDORSEMENTS
Is the Tom Ford brand that classy? Absolutely! Even celebrities are clamoring for this eyewear brand and that means one thing- It's pricey and it's obviously worth it. Some of American celebrities seen with Tom Ford glasses are Kanye West, Angelina Jolie, Jennifer Aniston, and Brad Pitt.
This proves that the Tom Ford brand is at the top of the eyewear industry.
SO WHAT'S THE PRICE OF A PAIR OF TOM FORD'S?
Given the fact that it's one of the most sought-after eyewear brands in the world and it is preferred by many celebrities, you can already guess how expensive a pair of Tom Ford's glasses is. The cost of just one pair ranges from $350 to $700.
That won't be affordable if you are on a budget. However, it's worth the price. Nothing beats having fashion accessories that make you comfortable and also gives you status. That's exactly what this eyewear brand is out to do.
ONE OF THE LATEST INNOVATIONS IN THE TOM FORD'S EYEWEAR BRAND
There's a range of sunglasses in Tom Ford's eyewear collection that feature photochromatic lenses. These lenses are exceptional as they self-adjust depending on the light condition of the surrounding. These sunglasses are unisex.
It vividly shows the stylish combination of fashion and function. Sleek lines imprinted on the frames as well the signature "T" logo gives it a vintage appearance. The lenses come in a variety of colors.
This innovative design is the perfect fit for those who stay longer outdoors. UV rays can be quite dangerous to the eye, but with this technology, one can stay protected. There is a variety of sunglasses with the photochromatic lenses in Tom Ford's eyewear collection and you can pick whichever you fancy.
THE LUXURY EXPERIENCE
"People will stare. Make it worth their while." This popular quote defines what the Tom Ford eyewear brand stands for. Fashion is expressive and as such, you need to make people appreciate your appearance.
This brand is the most sought-after luxury brand in the world, and it's a celebrity favorite. It gives a sense of status to own one. So, if you are on the fence thinking whether you should be buying a pair of Tom Ford's glasses, you definitely should — as long as your budget allows it.
CONCLUSION
The Tom Ford eyewear brand is home to quality eyewear. Plus, fashion and functionality are present in all its innovations. This is exactly where modern eyewear fashion is headed. You best jump on the bandwagon and make the most of it.