It is not easy being a woman, especially when a lot of things are expected from you. Being well-groomed woman is even harder because you must pay attention to all details, from your hair's split ends to your toe nails. Never ever forget to pamper yourself no matter the season. I've collected some ideas for you, which I hope will inspire you this cold season. Do not worry and don't get intimidated because you can easily reproduce these designs at home, with a little bit of patience and creativity.
Winter Holiday Themed Toes
Even though Christmas is already gone, you can still rock some designs the upcoming months of winter. You can choose from a large variety of patterns, such as snowflakes, plaid, candy canes, red and white swirls, etc. Black, red, white, emerald, gold glitter are the shades that must be used to give you a Christmas-themed nail art this winter season.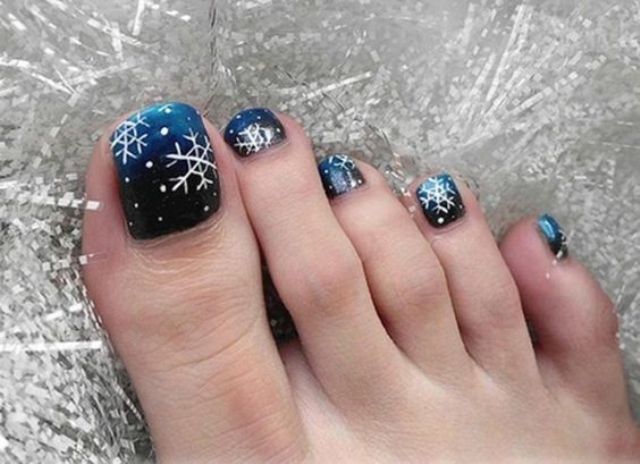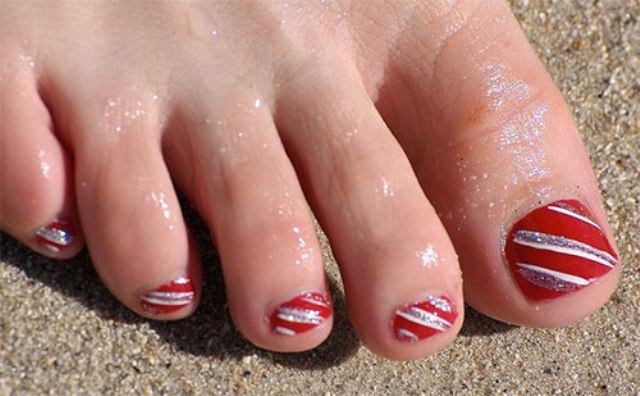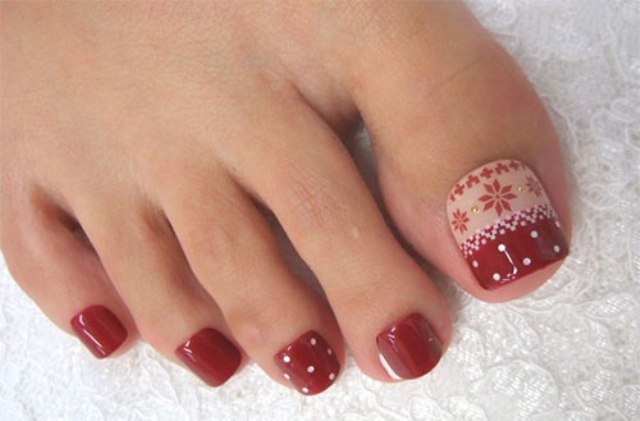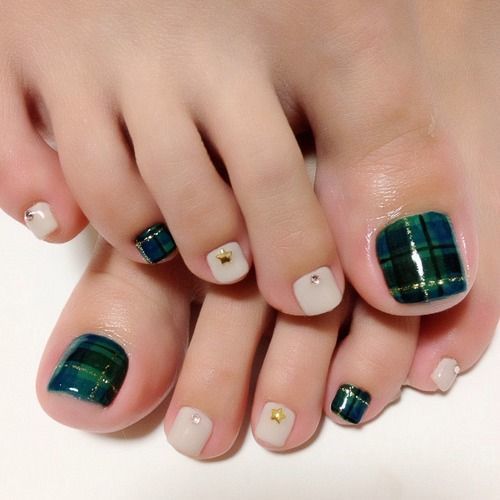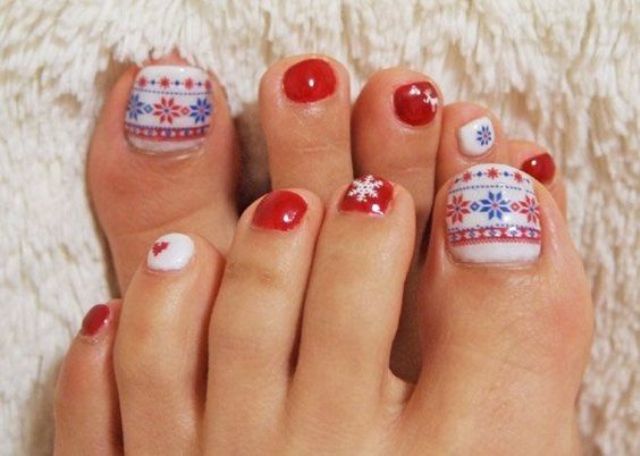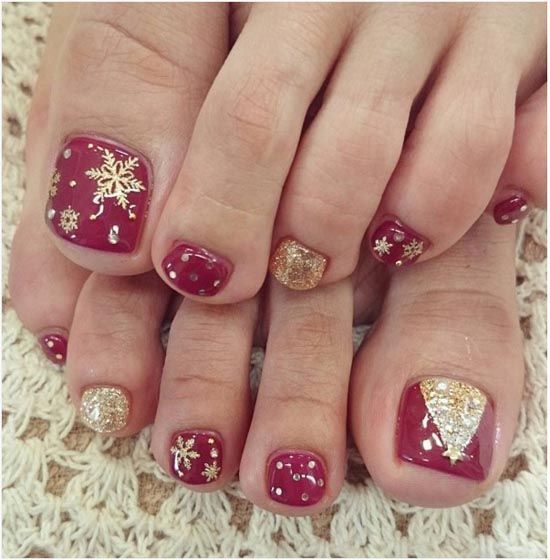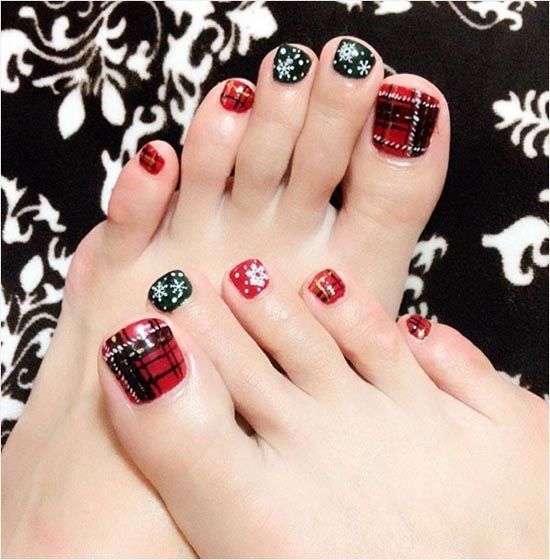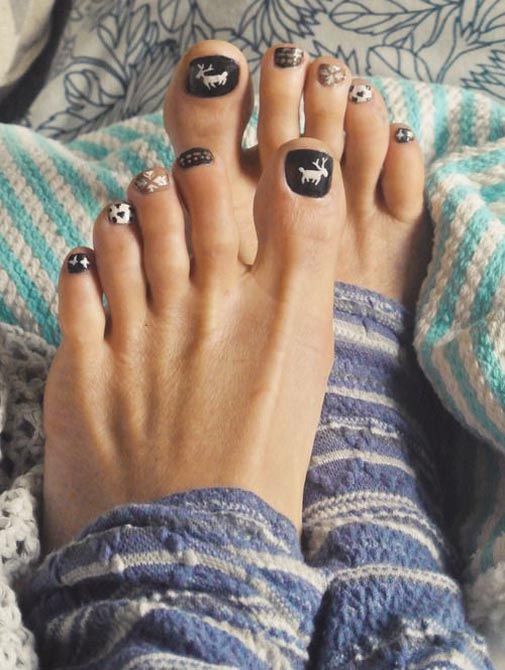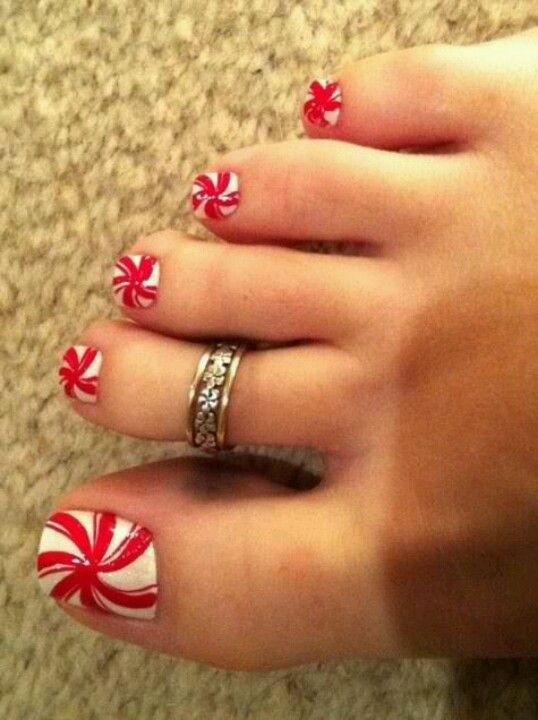 Winter Pedicure
Winter is all about, white, red, blue and loads of glitter, rhinestones, studs, nail stickers and so on. Another hot trend right now is ombre toe nails and metallic shades. You won't go wrong with these designs. Choose one that is suitable for you and try it. You can also combine different techniques and style. Here are some inspirational photos: