Winter Holiday Maternity Outfit Ideas
If you are expecting a baby and your bump will show during the winter holidays, do not worry! I've put together a few stylish outfits for pregnant women. First of all, they are comfortable, wearable and will keep you and your baby warm. Just because you are pregnant doesn't mean that you are not supposed to dress up and be extremely sexy. Here are a few examples:
Dresses to wear
If you are planning a party for the Christmas holiday or New Year's eve, don't hesitate to wear a tight red dress or emerald, to highlight your bump. Sequin is always a good choice for glamorous parties. Always wear comfortable clothes, because giiiirl, we know your feet get swollen; choose pumps or boots. For casual days, you could wear a dress that's neutral in color. It could be off the shoulder or with a simple collar.Accessorize with a blanket scarf or a faux fur vest.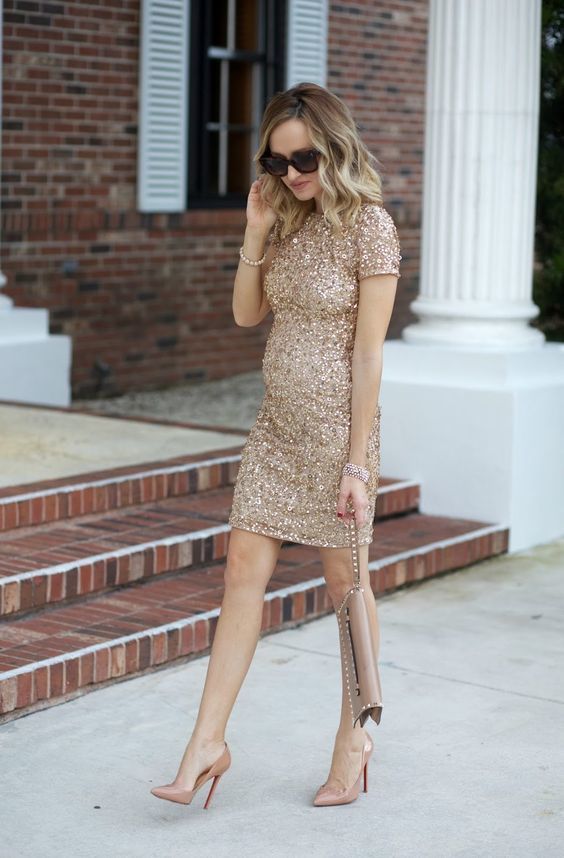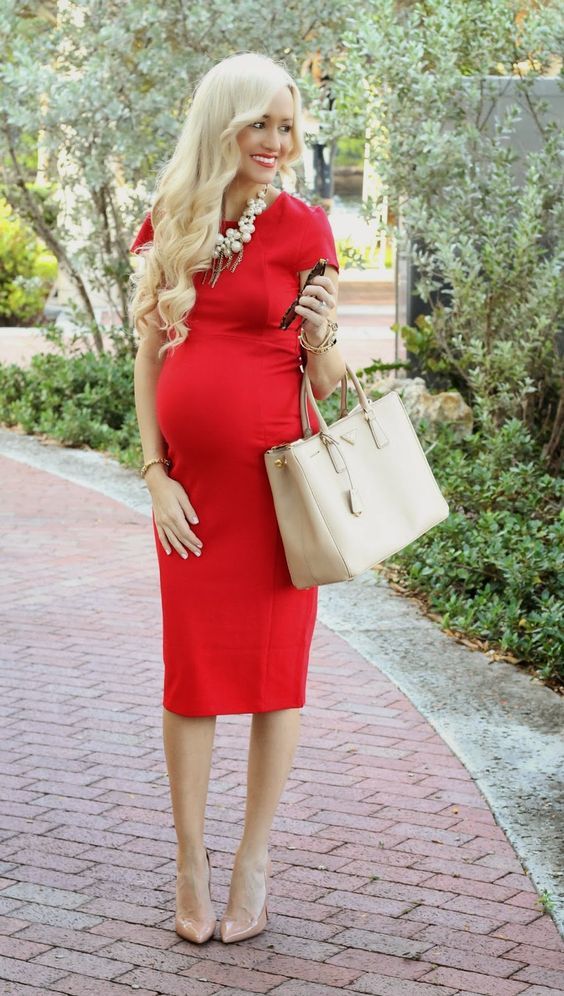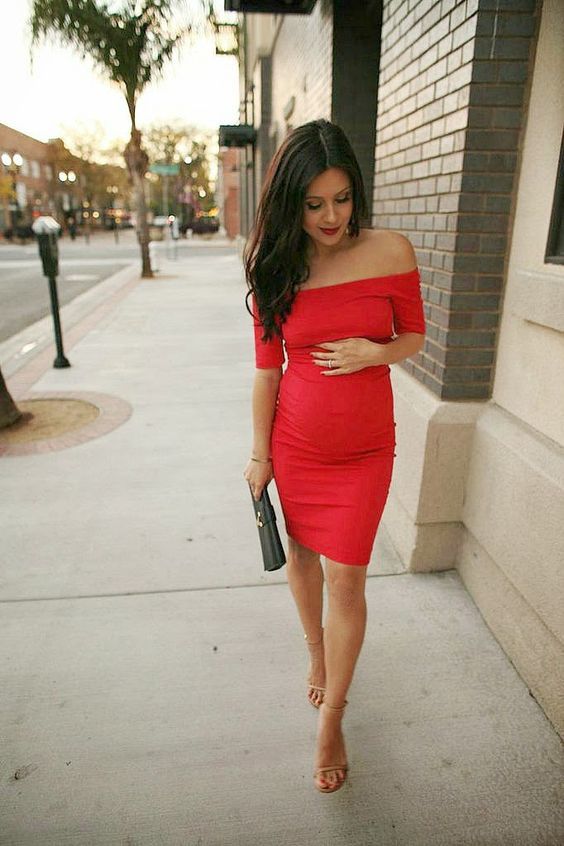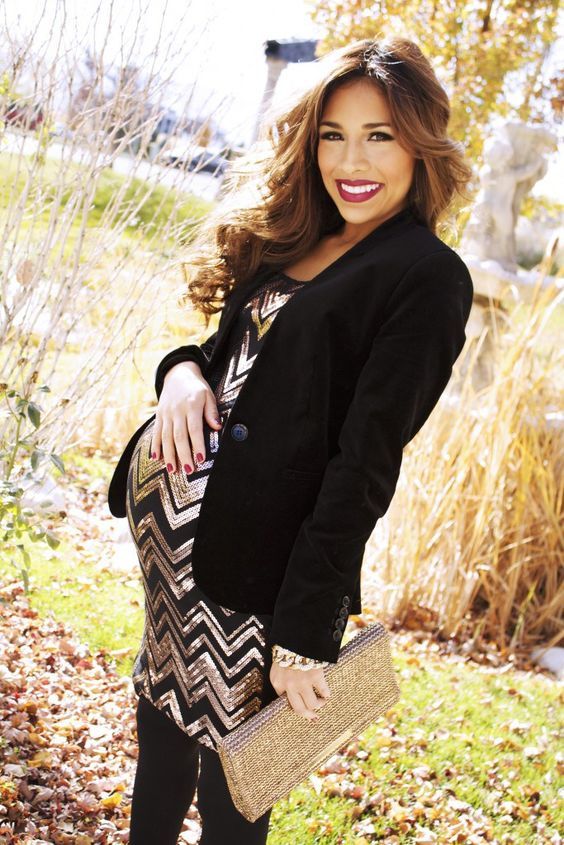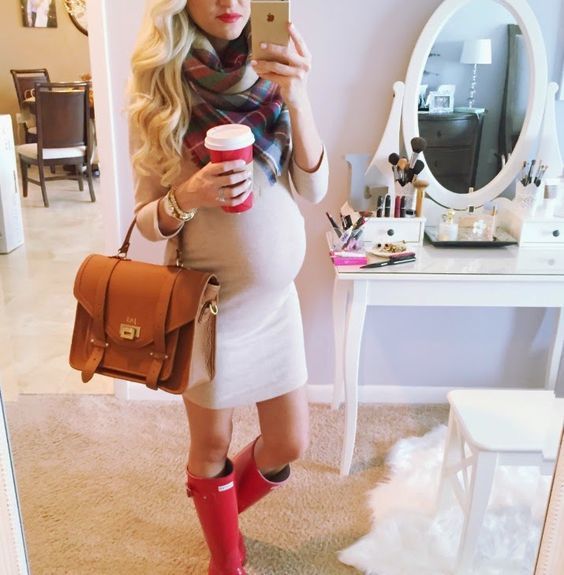 Jeans and Leggings
Leggings and comfortable pants are very popular amongst soon-to-be mothers, that's why I've selected a few outfits that I hope will inspire you. Choose a comfortable pair of leggings and pair them with a printed sweater or a simple t-shirt with a blanket scarf. Wear low heel boots or flat boots. If you are planing on going to a party, you'll never go wrong with a pair of sequin pants and a simple white shirt. Another option would be a comfortable pair of jeans and a red turtle neck blouse. Add a pair of nice boots, and you're good to go.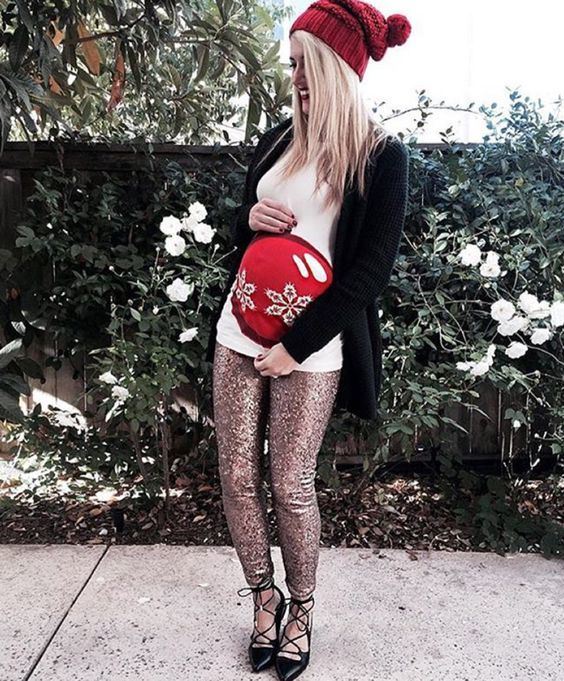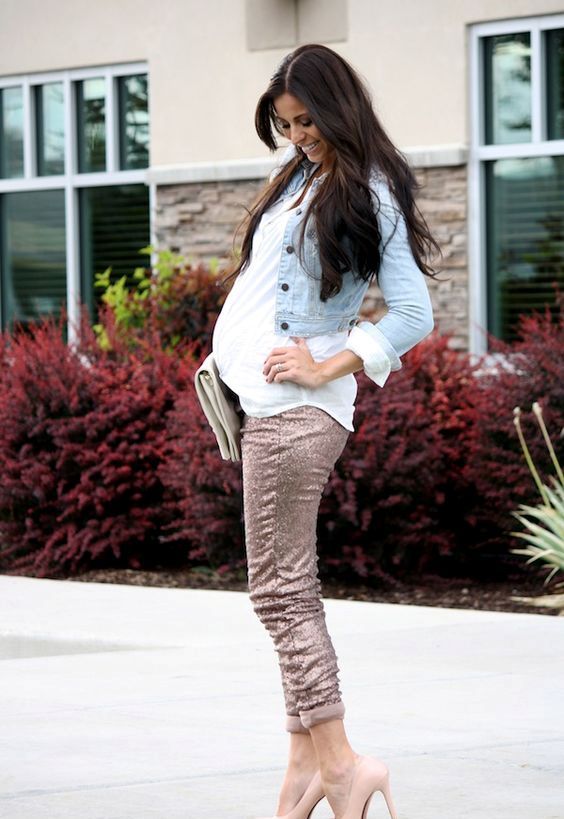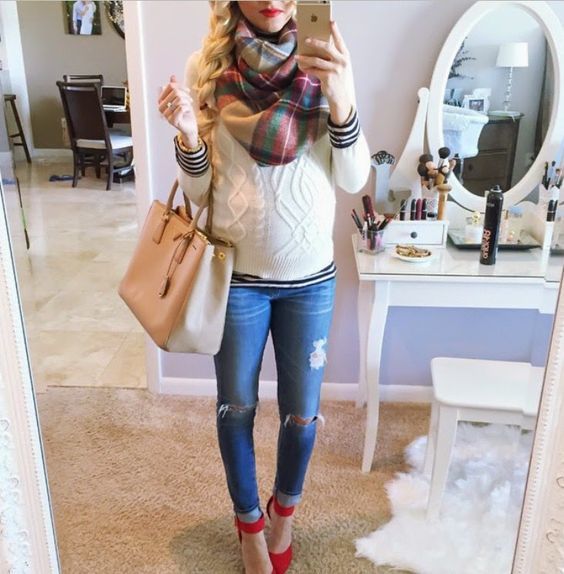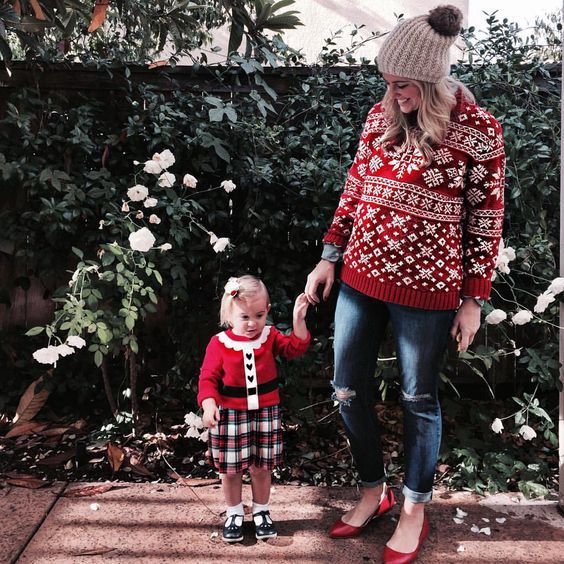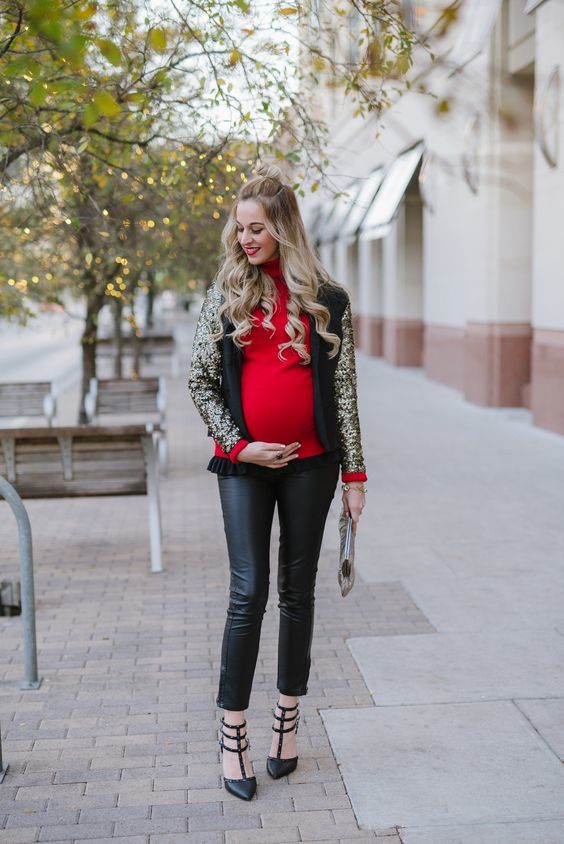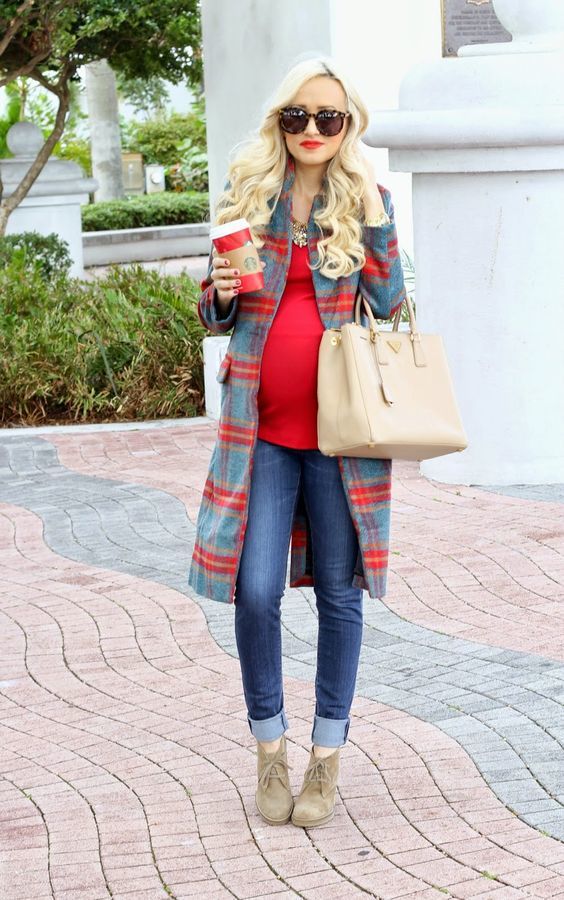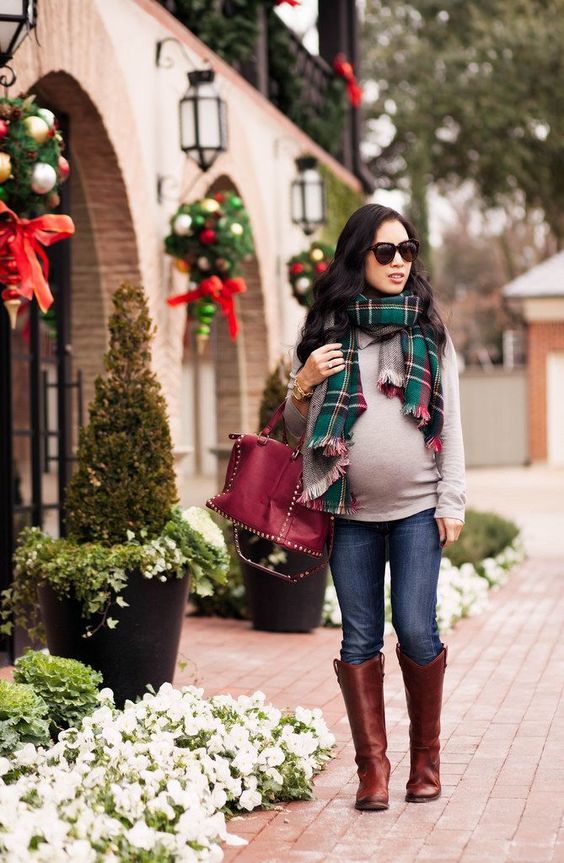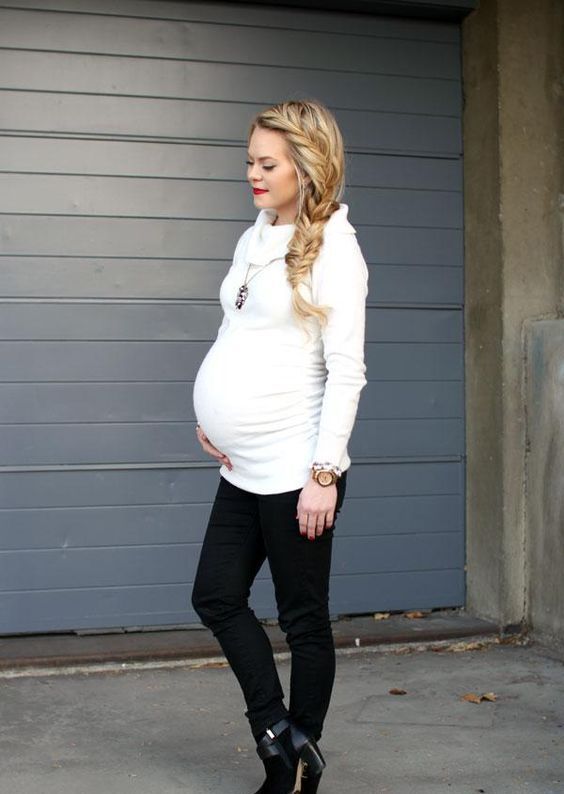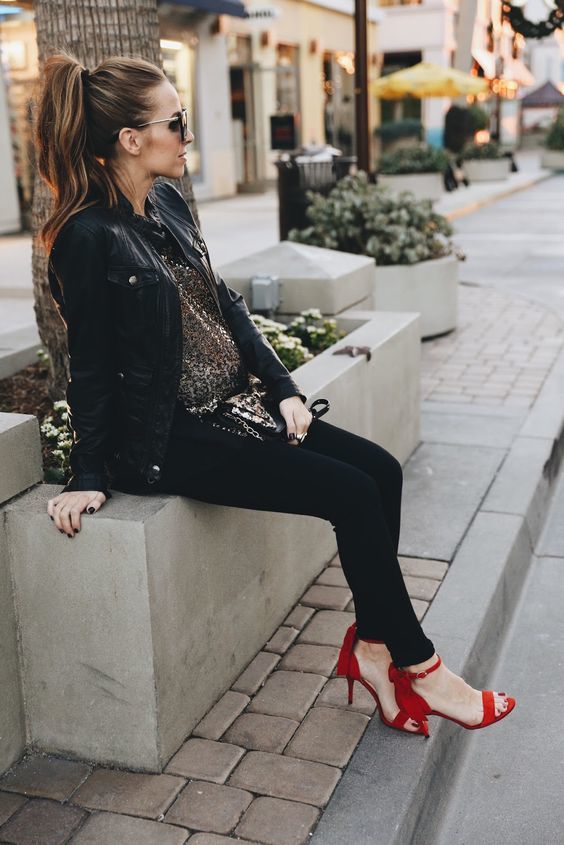 Source: Pinterest