Winter is already here, so it's time for you to go shopping for a few cute outfits that you can combine with your already existing items in your closet in order to look stylish and amazing at your workplace. Here are some of the hottest trends and best ideas all over the web. Hope you'll get inspired and wear these cute outfits at board meetings, in your office, etc.
Skirt and dresses outfits
You may not know it, but skirts and dresses are getting very popular during the winter because of the new ways of layering different fabrics and colors. Don't be afraid to wear any of the mini, midi or maxi dresses/skirts because with a little bit of effort in choosing the right shirt or the right pair of shoes you will look more than chic. You will look fabulous! Combine your dresses or skirts with cozy, chunky sweaters or cardigans. Another way to come up with a nice winter outfit is too choose monochromatic looks and add a statement accessory such as a nice necklace or a watch. Don't forget about the versatile nude outfits!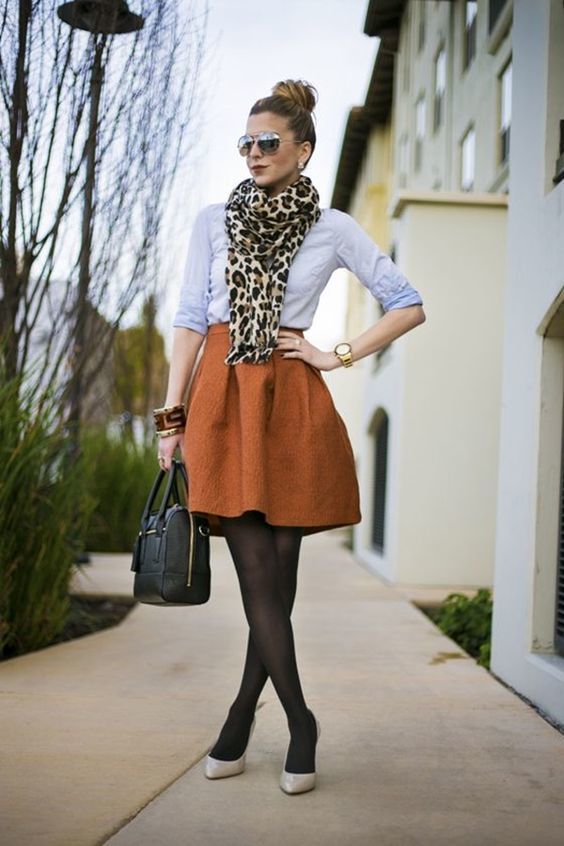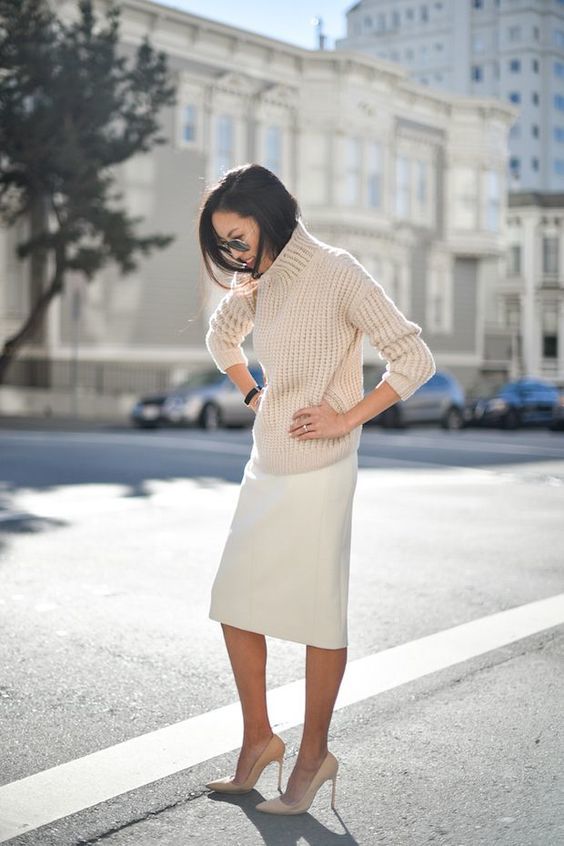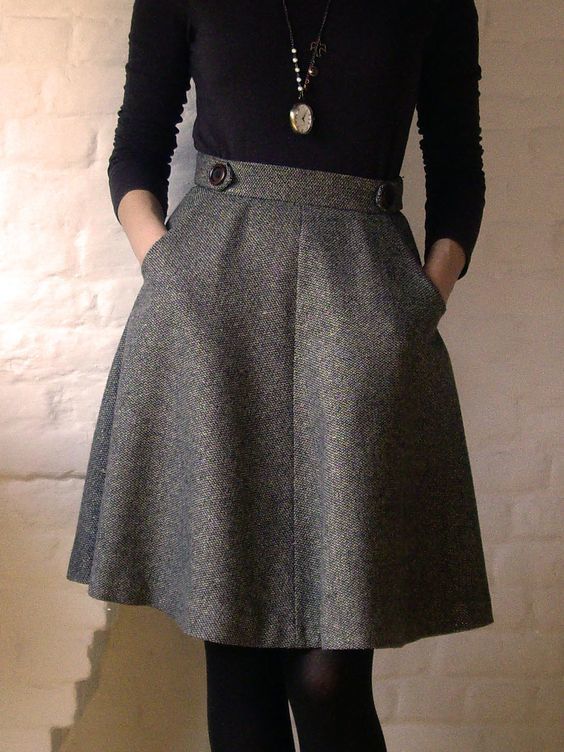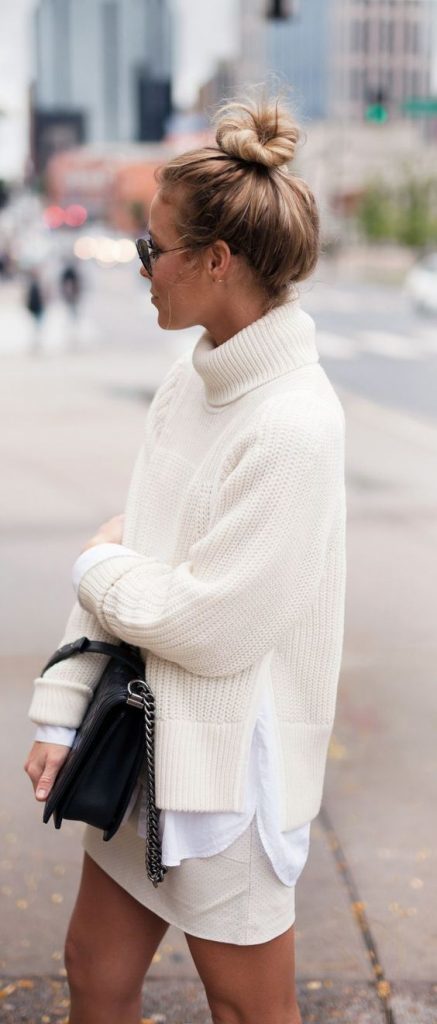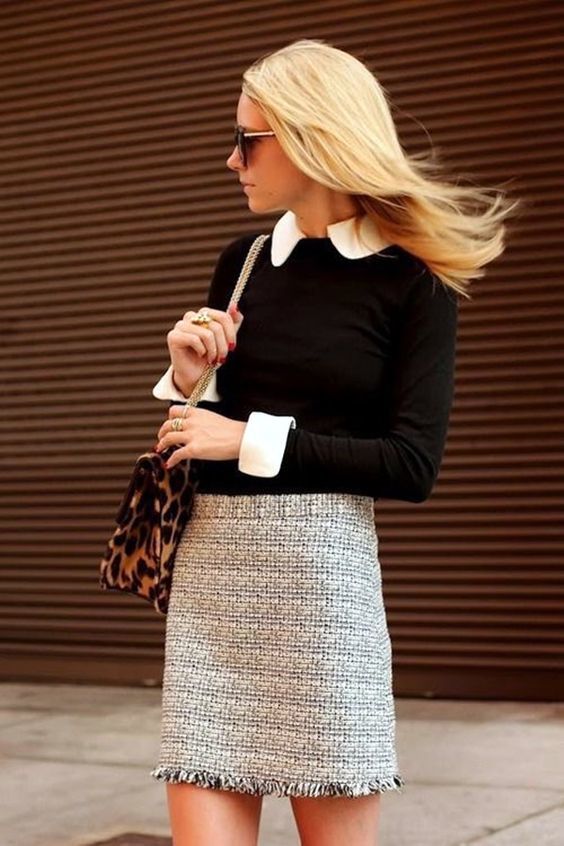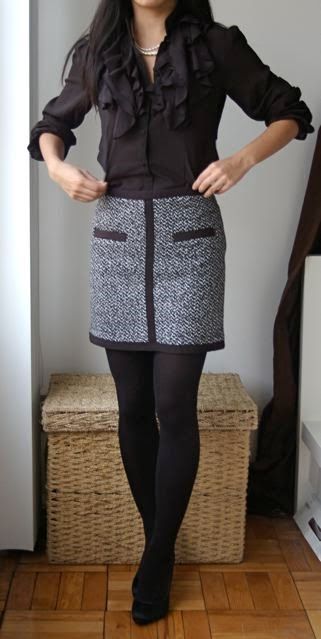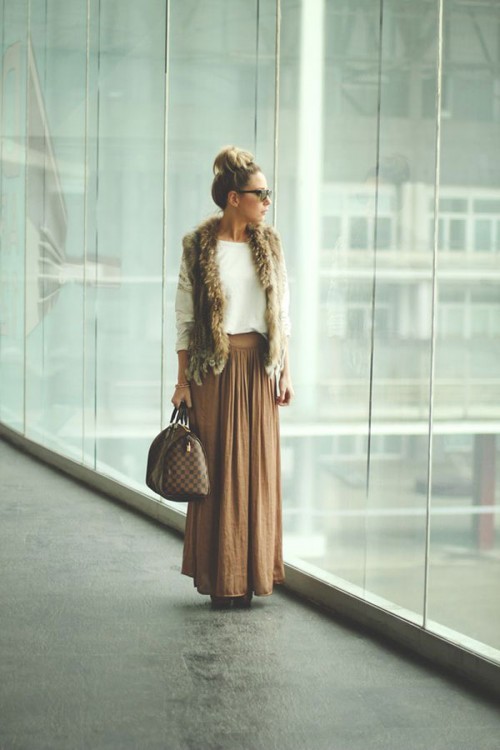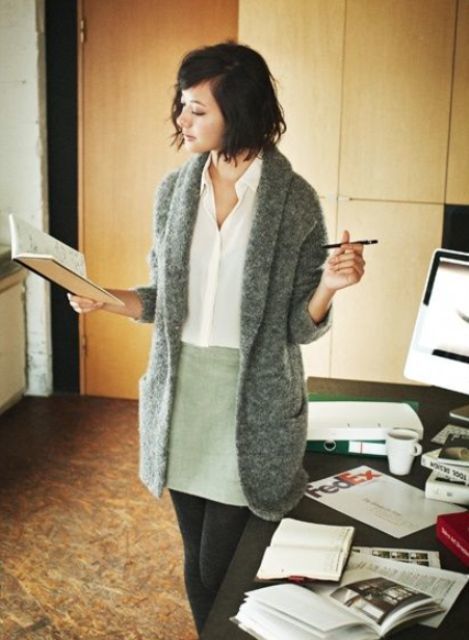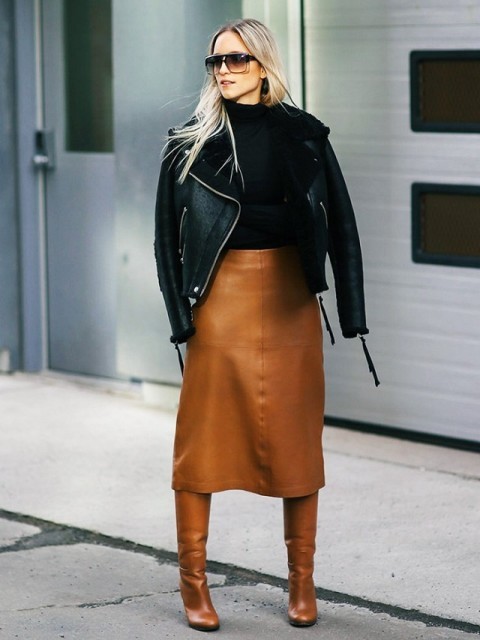 Pants and Leggings
A basic pair of black pants or jeans are a must during the winter. First of all because they are very comfortable and easy to pair with other items. The best way to keep it classy is to compose an all black look and add a nice coat with statement jewelry. The most important thing is to be warm and comfortable, so I've put together a few inspirational looks: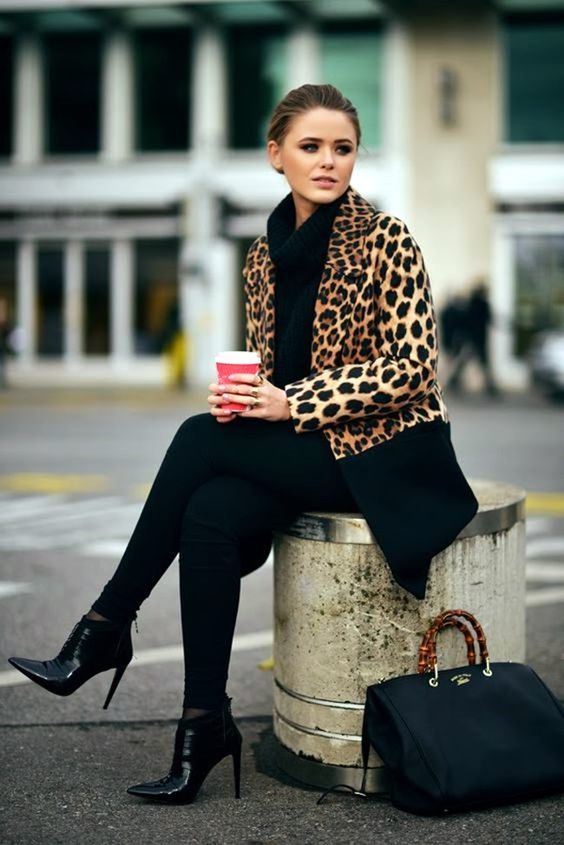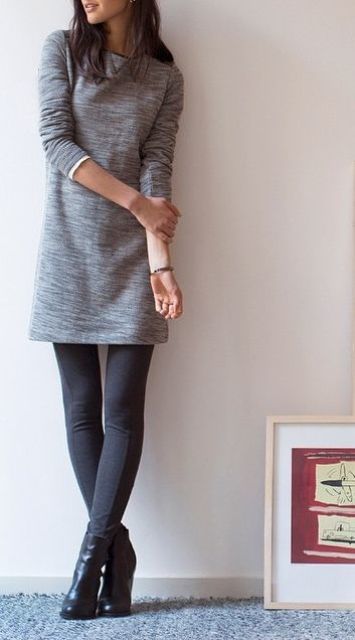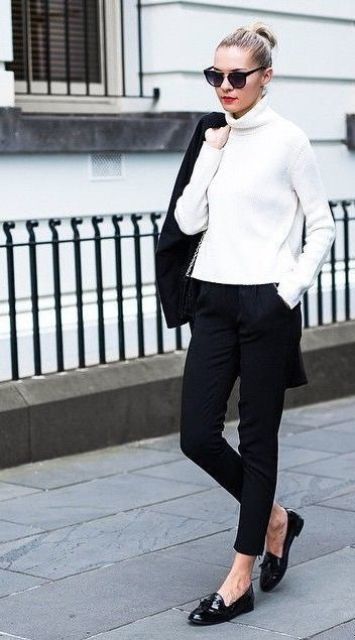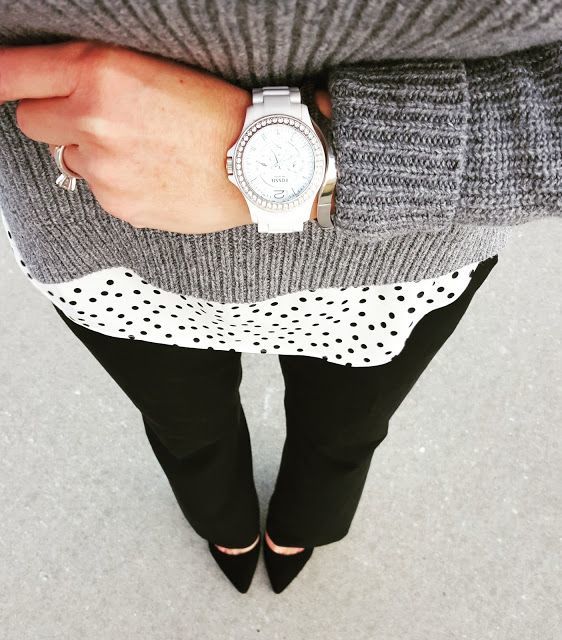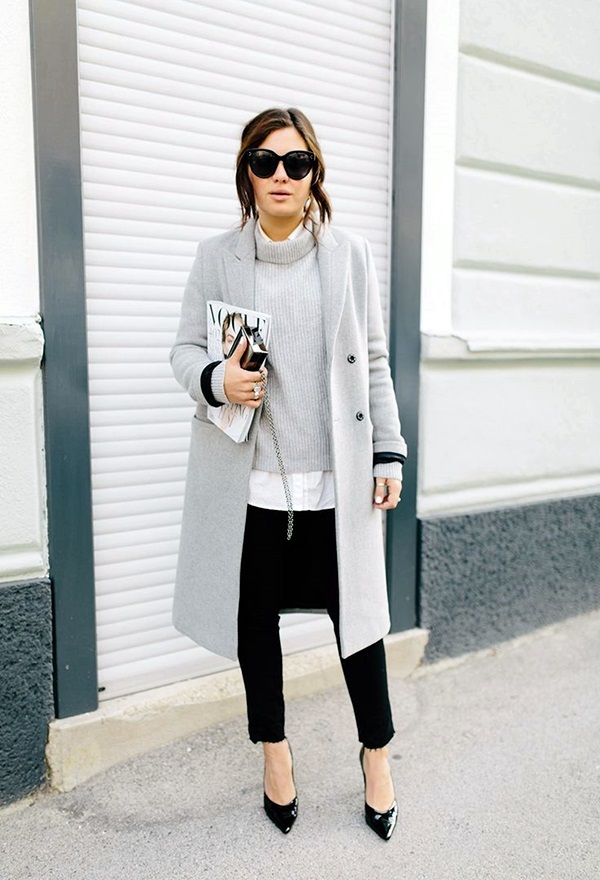 Source: Pinterest