We have all seen the power of the stylist. Before we knew it, Hollywood stylist Rachel Zoe had Lindsay Lohan, Nicole Ritchie, and Jessica Simpson all sporting drapey gowns over wispy thin bodies. One journalist touts that its only since Celebrities and Designers realized that revenue could be brought in from red carpet photographs, that the Stylist has forged a position in society on par to a Publicist and Celebrity Manager. They are THE ultimate accessory and Celebrities today don't leave home without them.
A new superpower has emerged with the baby boom among CEO's, Supermodels and Hollywood's A-List – having on call one's very own Parisian Baby Stylist. I had the pleasure of catching up with the name in every starlet's Little Black Book – Laetitia Lerouge.
We are at the Paris Who's Next exposition – 1100 of Europe's hottest designers under one roof in Porte De Versailles. 29-year-old Laetita is here looking for fresh new labels for her portfolio. She seems somewhat relieved to have a one hour excuse to sit down and enjoy a short black.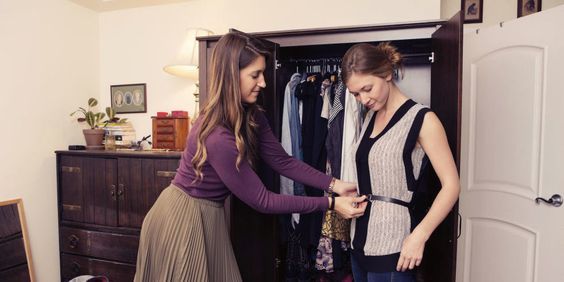 Like Rachel Zoe, Parisian born Laetitia Lerouge does not have any formal fashion training. Laetitia is at heart, an entrepreneur. Formally trained at a private Business School in Paris, she has worked for a number of renown Ready to Wear fashion houses and started her own business a number of years ago selling baby clothes in the markets with her sister. After extensive travel around the world and two stints in Australia, Laetitia recognized the market opportunity for a personal baby stylist in the celebrity market that gave her clients exclusive access to unique international designers with limited edition collections.
People today are so time poor," Laetitia laments. "Many of my clients are those Celebrities or ultra high net worth individuals who don't have the time or the knowledge to shop for their children, friends and family. I have a growing client list of internationals who just love the quality and the style of my portfolio of boutique french labels."
Her phone beeps constantly throughout our meeting and it seems international A Listers are lining up just to have her style their precious ones but when pushed for her client list – she does not budge. "I am sorry but in my business confidentiality is key. My clients value their privacy," she states. With her base fee set at 3,000 euros a day, not including travel or expenses – is it no wonder she can be so coy. Jennifer Garner, Marcia Cross, Katie Holmes, Victoria Beckham and Madonna all touting their own stylist.
Children's fashion retailing has certainly come a long way. Once a niche market, it is now one of the highest growth areas in retail, worth an estimated $2 billion every year. Boutique parisian labels Laetitia regularly includes in her styling include Album Di Famiglia, Caramel Baby and Child, Ovale, Baghere, Quincy, Bonpoint, Martin Vintage, Petit blanc d'ivoire and Antik Batik Kids. But of course, the usual suspects are also in her hitlist -Baby Dior, Liitle Marc (Marc Jacob), Baby Roberto Cavalli and IKKS baby.
Laetitia Lerouge is young, fresh and innovative and definitely the number every corporate woman seeking baby style should have in their blackberry.
Source: Pinterest